WORKSHOP ON TRAINING THE TEACHER ON EFFECTIVE TEACHING TECHNIQUES
In a survey conducted in 2018 in Kolkata it was found that nearly two-thirds of the students reported stress due to academic pressure – with no significant differences across gender, age, grade and several other personal factors.
To sum it up, it is quite understood worldwide that Indian Education System prompts rat race among students and the concept of cramming and cramming each and every small thing with little conceptual knowledge puts the students under stress. The aim of this workshop is to teach the teachers on how to make their subjects interesting and stress free and how can the same syllabus be made full of fun. For this we have chosen two topics to be covered.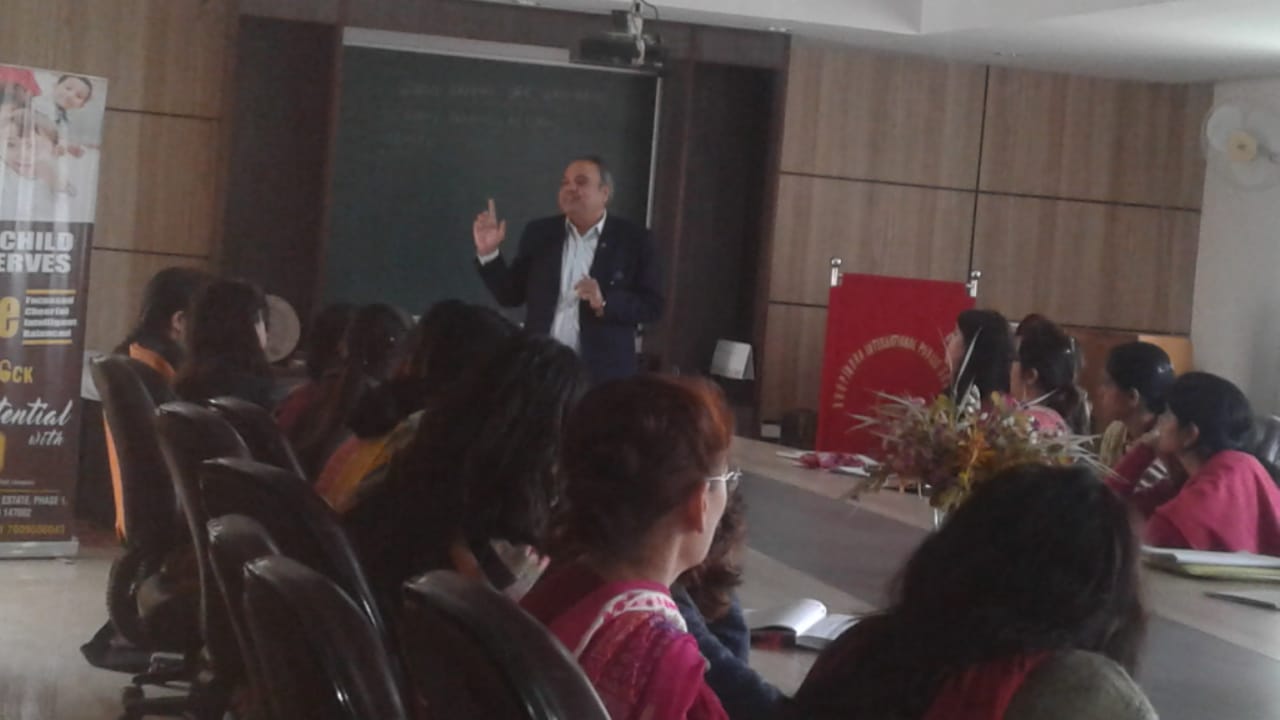 Memory Techniques - On how to memorise anything of any subject in a playful and funny way without provoking stress among students.
Vedic Maths – For fast accurate and tension free calculations helping a child get rid of Maths Phobia and thus creating love for the subject.

---

The objectives of the session will be to introduce the Teachers to memory enhancing skills which makes it very easy to learn

Learn in short span of time
Retain for longer durations of time
Recall easily during exams and tests
---
The techniques help students to learn and recall the subject content conveniently and help them fare better in exams. The broad course contents that will be covered in the respective subject : Techniques to memorize
Memorize a list of items
Memorize Answers in Points.
Memorize General Knowledge Like States and Capitals, Countries and
Capitals
Memorising Vocabulary
Antonyms and Synonyms
Ways to memorize Dictionary
Memorizing 100 years' Calendar history dates
Names of Important Personalities. e.g. PM's, Presidents etc
Techniques to memorize Atomic Numbers and Periodic Table.
Memorizing Geographical Maps
---
Vedic Maths - Techniques to solve:
Addition
Division
Squares
Square Roots
Cubes
Cube Roots etc.
Please Note The workshops duration will vary from 5 to 6hours daily for two days as per the time slot made available to us.
Request you to kindly intimate us regarding the exact Date & time of the proposed workshops.
All teachers (Junior and Senior faculty) of all subjects and streams can benefit immensely from this program.
I will like to share that we have vast experience in conducting such sessions in various schools for more than a decade.
We also provide certifications on behalf of our associates to the teachers completing the program.