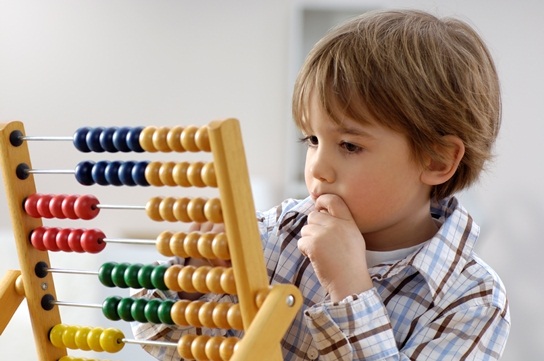 ABOUT US
Genius Brains Life Solutions was founded in 2011 with the aim to provide complete Life & Success Solutions to one and all. We believe that there is a Genius inside each one of us .We believe in brain education for the development, enhancement and full utilization of the full capabilities of the human brain. We are also dedicated to promote and provide professional counselling and mentoring as a solution to all kinds of parenting, behavioural, inter-personal, psychological, work-related problems and challenges.

We also conduct brain enhancement Workshops for children and adults through the use of modern technology and advanced brain wave frequency in the joy of music and stress-free environment in human Brain development.
We are making breakthroughs in awakening the human mind. We conduct courses which help the people to awake some sleeping or unexplored potential within them and produces amazing results. Our specialized training focuses on increasing the brain's potential by activating a child's Midbrain also known as mesencephalon.


WHY GENIUS BRAINS:-
Genius Brains Life Solutions is a Brain education Company having a big spectrum of Products realted to Brain Education. Our Operations are majorly divided into two areas one Brain Assessment and Second Solutions to train Brains of our client to achieve the highest potential they have.
We are the only company in the country to have such a wide range of Products in Brain Education starting from Abacus, Vedic Maths, Memonics, Midbrain, Extra sensory Perception, Speeding Reading , Quantum Speed Reading, Neurobics, Life style skills , Adult trainig, Corporate training for connecting Sub Concious Mind to tools like Dermatoglyphics Multiple Intelligence Test, Psychometric Test for chilren and adults.
We have a very professional Team of peole having experience in the feild of Brain Education for more the 20 years. The entire operations are headed by our Founder & Director Mr Jaap Bhatia who is an MBA from top B School and have worked in many Multinational Brand for more then 15 years in differen capacities and Co founder Mr.Rajan Singla who in an Engineer by Profession and Acadmician by Choice, he has worked with more the 300 schools in the same feild and is empannled coach with SCERT for Teachers Training.
We are running our Buisness Model in the Franchisee vertical as well as Various schools vertical across country. We not only give our Technical Support to our Partners but also supports them in settling there Business Model for Sustainable Growth by increasing there sales revenue through our expertise.
We are ISO 9001:2015 Certified Company Certificate Number: 1720/QMS/A0811
WHY WE ARE THERE:-
In today's competitive world, students are put under huge stress to excel in exams, other competitions and day to day life irrespective of their mental IQ status, attitude, capabilities etc.
On an average, a parent spends around Rs. 15 lac on the education of their child for simple graduation (from 1st to Graduation) without even being 10% sure whether this is being spent in the right direction.
About 20 % of India' population (over 200 million) in formative age group of 5 to 16 years suffers from this dilemma. Their parents are daily living this agony.
WHAT DIFFERENCE WE WILL MAKE TO YOU:-
Genius Brains Life Solutions provides the solution in two stages.

1) By doing the complete Brain Assessment/Analysis
2) Providing different remedies after Assessment

Genius Brains Life Solutions has brought a revolutionary Human Assessment, Nurture and Development program for the students which will help them in discovering their strengths & weaknesses and build upon the strengths & overcoming the weaknesses.
This process in based on brain mapping using fingerprints for IQ, CREATIVITY, PHYSICAL and SOCIAL TRAITS. These protocols also analyze student's personality, learning abilities and suggest the means to address the gaps.
We Also train Child for developing ESP(Enhanced Sensory Perception) through various courses
Internationally, the science is widely prevalent and used in countries like the US, UK, China, Japan, Singapore, Malaysia etc.